ANNETTE'S AUTUMN SALAD
Posted On: 2015-05-21 13:27:06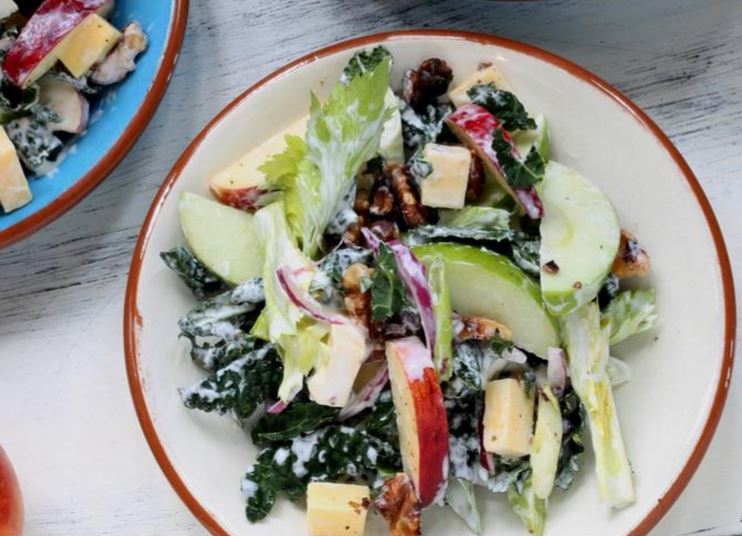 Salads need not be overlooked at this time of the year as the combination of ingredients will add new life to your diet.
Ingredients
4 apples, mixed variety
3 sticks of celery, cut into 2cm pieces
Celery leaves, only the light-coloured ones from the inside (these are not bitter)
100g kale, cavolo nero or spinach, stalks removed & finely sliced
1 red onion, sliced thinly
30g walnuts, lightly toasted
60g cheddar cheese, cubed
Dressing
¼ cup natural unsweetened yoghurt
2 Tbsp mayonnaise
1 tsp Dijon mustard
1 Tbsp cider vinegar
sea salt flakes & freshly ground pepper
Method
Place all the salad ingredients in a large bowl, season lightly with salt & pepper.
Mix the dressing ingredients together & pour over the salad, tossing lightly together so all the ingredients are well coated in the dressing.
Serve & enjoy.
Makes a wonderful lunchbox salad.

Serves 5
No Comments Found!