Sale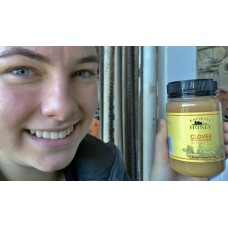 zoom
Price:
$13.00
$12.50
Ex Tax: $10.87
Brand:
Katikati Honey
Product Code:
GHoneyCLOVERCream500
Availability:
In Stock

0 reviews
Write a review
Good Multi Purpose Honey Suitable for Toast & Cooking
Clover Honey is a light golden mild honey from the red & white flowers of this pastural plant

Clover is an ideal honey whenever you want a gentle sweetness.

There is a hint of plums in its aroma & it brings a summery delight to the tongue.
100% pure NZ honey... darker the honey, stronger the flavour.
White shadow patterns on Creamed Honey are caused by cold temperatures only.
This is natural for creamed honey & does not affect the flavour or texture in anyway.
Write a review
Note:
HTML is not translated!