Sale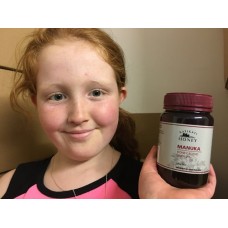 zoom
Price:
$19.00
$18.70
Ex Tax: $16.26
Brand:
Katikati Honey
Product Code:
GHoneyMANUKALiquid500
Availability:
In Stock

0 reviews
Write a review
Great for Herbal Teas, hot drinks & cooking.
Strong flavoured dark honey from the delicate flower of this forest fringes tree.
Manuka is a common shrub native to New Zealand, it's also known as "Tea Tree"
Nectar collected from Manuka flowers yields a rich nourishing honey.
New rules state we can no longer have UMF 2.5+ on our label, so we are now putting MG 26+.
UMF 2.5+ = MG 26+ (Methylglyoxal).
Methylglyoxal is the naturally occurring compound found in New Zealand Manuka Honey, which is tested for by independent laboratories.
100% pure NZ honey... darker the honey, the stronger the flavour.
There are some very down-to-earth reasons for why we still gather like veritable bees around the honey pot.
The age old wisdoms about honeys healing powers, turned out to be backed by scientific findings.
Honey infused wound dressings have been introduced at some of the world's leading hospitals.
For this purpose, New Zealand's famous Manuka honey is cream of the crop
Write a review
Note:
HTML is not translated!