CARROT CAKE
Posted On: 2019-05-12 10:40:39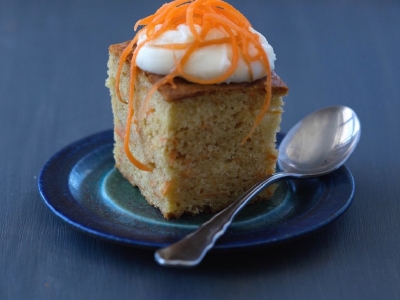 INGREDIENTS:
DIRECTIONS:
Line a 20 cm ring cake tin with baking paper & lightly spray with oil.
Beat eggs & sugar together until creamy. Stir in the olive oil, milk & carrot.
Sift the flour & cinnamon together & add to egg & oil mixture.
Stir to combine. Pour into the cake tin.
Bake in preheated oven for 30-40 minutes or until a skewer inserted into the middle comes out clean.
Cool in the tin, then turn out onto a cake rack.
Top with a cream cheese icing and cut into 12 pieces.
No Comments Found!