Sale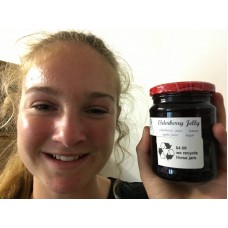 zoom
Price:
$5.50
$5.00
Ex Tax: $4.35
Brand:
Happy Pantry
Product Code:
GHPJamELDERBERRY
Availability:
In Stock

0 reviews
Write a review
Try this speciality berry for it's rich flavour.
Can be served in both & sweet & savoury dishes.
An ole fashioned favourite.
Happy Pantry preserves are made the old-fashioned way - Small batches using our own, home grown, spray-free fruit.
Happy Pantry preserves rather than processes & manufactures; follows recipes not formulas.
Free from artificial colours, flavours, preservatives & additives
HAPPINESS is HOMEMADE
Write a review
Note:
HTML is not translated!