ROSANNE'S ROASTED YAM SALAD
Posted On: 2014-06-05 11:58:25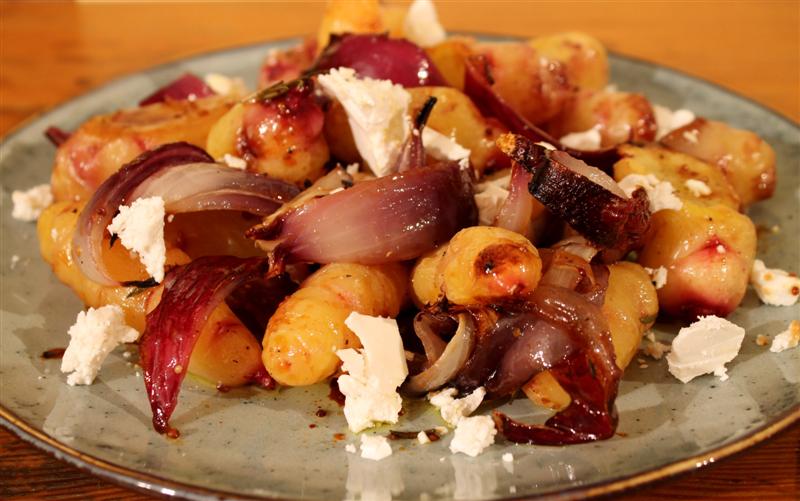 Prep time: 10min
Cooking time 40-50min
Serves 4
INGREDIENTS:
1 - 1.5kg Yams, washed, trim ends & side-roots
1 Tablespoon Oil
1 Teaspoon crushed Garlic
Salt and pepper, to taste
4 red onions, Quartered
100 grams feta, cubed
Handful parsley leaves, torn

DIRECTIONS:
Preheat oven to 200 degrees C.

Place washed yams onto a well oiled oven tray, add garlic, season with salt & pepper & put in oven to roast for 40-50 minutes.

Half way through cooking add the red onions, cook until both are tender, approx another 20 minutes.

Remove from oven, arrange yams with the red onions on a serving dish & toss through parsley & feta.

Tips:
-Serve hot or cold

-Use cottage cheese for a lower fat option

-Instead of roasted red onion, chop up a fresh pear, leaving skin on & add to salad.



No Comments Found!