CHRISTINE'S SUPER SALAD
Posted On: 2015-02-03 12:34:17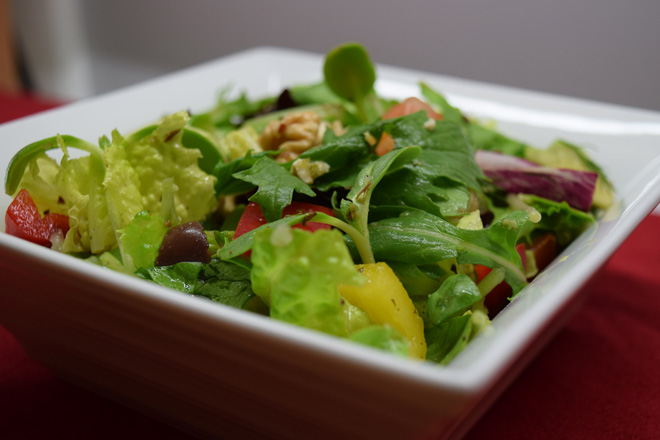 Makes 2-4 servings

INGREDIENTS:

Salad:
1 handful of your favourite lettuce
1 handful of sunflower microgreens
1 handful of pea fiji feathers
6-8 cherry tomatoes
1/2 cup walnuts, soaked & crumbled*
1/3 short green cucumber
1/2 red or yellow capsicum diced
1 avocado, diced
6-8 olives, pitted & diced (optional)

Dressing:
1 1/2 lemons, juiced
2-3 Tablespoons cold pressed olive oil (optional)
2 garlic cloves minced
1 Tablespoon Italian herbs
Salt & pepper, to taste


DIRECTIONS:

*soak the walnuts for 6-8 hours before draining & crumbling.

Combines all of the dressing ingredients in a small mixing bowl & stir well.

Toss all of the ingredients together along with the dressing in a large salad bowl.

No Comments Found!