GREG'S GREEN COLESLAW
Posted On: 2017-02-04 14:20:40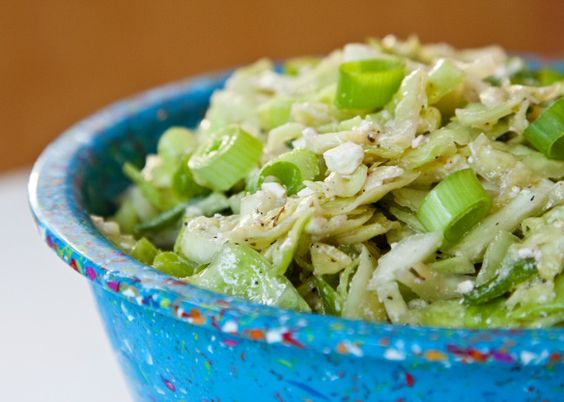 INGREDIENTS:
2 cups green cabbage
1 spring onion
2 large kale leaves
2 cups salad greens (eg. rocket, silver beet, lettuce, mustard greens, beetroot leaves, spinach)
1 large handful of mint
1 large handful of parsley
50 grams of crumbled feta (optional)
2 Tbsp of toasted pumpkin seeds, sunflower seeds, sesame seeds
2 Tbsp tamari sauce
DRESSING:
1 cup coriander
1 cup mint
Juice and zest of 1 lemon
1 clove garlic
1/2 tsp dijon mustard
1 tsp raw honey
1/2 cup extra virgin olive oil
Salt & pepper

INSTRUCTIONS:
Thinly slice the green cabbage, spring onion, celery, kale, (roughly chop salad greens if too bulky) into a large bowl.
Add to this the roughly chopped mint & parsley.

Crumble the feta through the greens mix & use your hands to incorporate.

Toast the seeds in a dry pan & once toasted to your liking splash with tamari sauce.
Add these to the salad.

Combine all the dressing ingredients together in a blender/food processor & blend until smooth and creamy.
No Comments Found!