JORDAN'S PUMPKIN CUTIE PIES
Posted On: 2019-07-21 09:23:50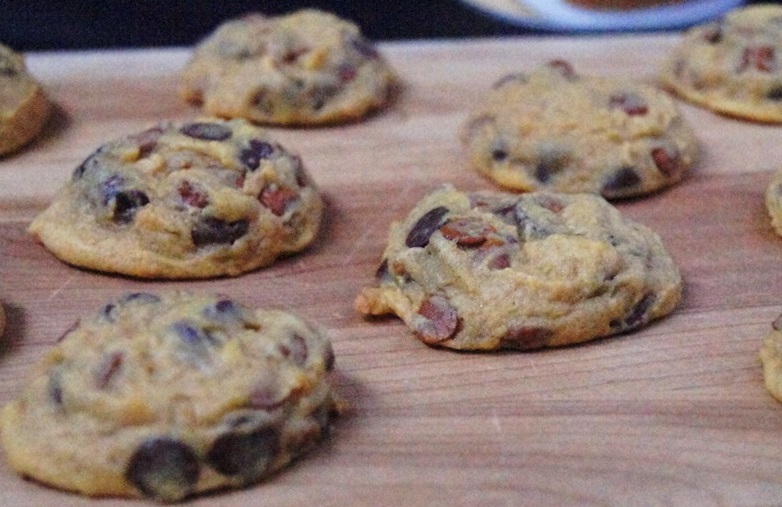 INGREDIENTS:
1 small pumpkin
250g ground almonds
1 teaspoon cinnamon
1 teaspoon ground ginger
1 teaspoon nutmeg
Pinch of salt
1 teaspoon vanilla extract
75g maple syrup
1/2 teaspoon baking soda
80g dark chocolate chips
DIRECTIONS:

Preheat oven to 200C
Slice pumpkin in half, remove seeds & roast in oven for 30 to 45 minutes until soft.
Remove from oven & let cool.
Scoop out the flesh & using a blender, puree until smooth.
Turn down oven to 160C
Line a baking tray with baking paper.
In a bowl, mix together 110 grams of pumpkin puree with ground almonds, spices, salt, vanilla extract, maple syrup & baking soda.
Fold in the chocolate chips.
Form the dough into walnut sized balls & then place them onto the baking tray.
Press each cookie down lightly.
Bake for 10-12 minutes until golden brown.
Allow the cookies to cool for 10 minutes before placing onto a cooling rack.
No Comments Found!