Sale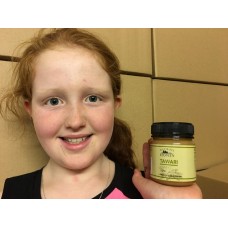 zoom
Price:
$7.20
$6.90
Ex Tax: $6.00
Brand:
Katikati Honey
Product Code:
GHoneyTAWARICream250
Availability:
In Stock
0 reviews
Write a review
Good Multi Purpose honey – Suitable for Toast & Cooking
100% pure NZ honey.
Mild floral honey from the flowers of this beautiful highland forest tree.
Tawari honey has a rich yet subtle flavour with overtones of butterscotch.
It is very popular with dessert chefs as it is an ideal companion to fresh fruit platters as well as in sauces & fillings.
The ultimate good for you taste indulgence.
Favourite feeding for NZ native birds
Write a review
Note:
HTML is not translated!