OUR DELIVERY FEE IS $8.00
CUSTOMERS FROM WHANGAMATA & WHIRITOA DELIVERY FEE IS $10.00
Delivery Days to Whangamata:
Monday to Friday - COUPON CODE WHANGA
No Deliveries On The Following Dates:

21st, 22nd, 23rd, 24th, 25th, 26th, 27th, 28th,
29th, 30th, 31st December 2019
1st, 2nd, 3rd, 4th, 5th January 2020 due to the holiday traffic congestion
Good Friday, Easter Monday, Queen's Birthday Monday, Labour Day Monday
We welcome you to order online & then choose to come & pickup your produce order directly from Growlink's physical store at:
2998 State Highway 2
Katikati
Please add in comment section what time, what day & who will pick it up so your order can be ready in a timely manner.
Please scroll down to the bottom of this page to see how to use the coupon code PICKUP
so you are not charged a $8.00 delivery fee.
Growlink delivery schedules are from 8.30am onwards until 5.00pm for the following areas.
Orders received before 8.30am on a specific scheduled day of delivery to the same area will be delivered the same day.
Our delivery fee is just $8.00 for our normal delivery area
Tuesday:
Bethlehem

Te Puna

The Lakes

Pyes Pa

Greerton

Gate Pa

The Avenues

Tauranga CBD

Welcome Bay

Waldorf School COUPON CODE WALDORF

Ohauiti

Windermere

Poike

Maungatapu

Mount Maunganui

Matapihi

Bellevue

Otumoetai

Pillans Point

Matua

Cherrywood

Judea

Whiritoa
Wednesday:
Waihi

Waihi Central School COUPON CODE CENTRAL
Waihi East School COUPON CODE WAIHIEAST
Waimata School COUPON CODE WAIMATA
Waihi College COUPON CODE WAIHI COL

Waihi Beach

Waihi Beach School COUPON CODE WB SCHOOL

Bowentown

Athenree

Katikati North

Tanners Point

Tuapiro

Ongare Point

Kauri Point
Thursday:
Aongatete

Apata

Pahoia

Omokoroa

Whakamarama

Plummers Point

Katikati - Highfields

Katikati - The Meadows

Katikati - Mulgan Street

Katikati - Park Road

Katikati - Levley Lane

Katikati - Francis Drive

Katikati - Harbour Park

Katikati - Beach Road

Katikati - Shrewsbury

Katikati - Middlebrook

Katikati - Alexander Estate

Katikati - Sophie Rose Estate

Katikati - Fairview Estate
Friday:
Katikati - Between Wharawhara Rd & Mulgan St
or by prior arrangement
Additional deliveries to a wider area may be provided
by direct arrangement with Growlink by calling (07) 549 0232
(between 7.30am-4.00pm) or email growlink@kinect.co.nz

Additional delivery charges may apply for out of our normal delivery areas
Growlink uses Courier services for deliveries outside our normal delivery area.
Courier service is usually most reliable when sending to a business address in a business area
We usually like to encorage our customers to send to commercial addresses for this reason
This is particularly important for you as we are sending perishable commodities, less time in transit can only be a good thing
Ask us about our workplace deliveries
Free delivery for you & your work colleagues!
Please contact us by telephone (07) 549 0232 if you would like us to clarify if we deliver to your address
To Find out more, contact Sue at growlink@kinect.co.nz
TO USE YOUR COUPON CODE: PICKUP
1. Hover over "Shopping cart" in the top right corner,
Must View Cart to enable coupon code option to appear
If you do not view the coupon code option will not appear.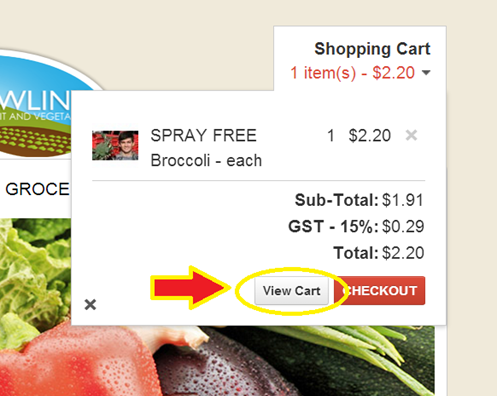 2. Half way down the left side, click where it says
"use coupon code" and enter your code PICKUP

PLEASE ADD IN COMMENT SECTION,
What time, what day & who will pick it up so your order can be done in a timely manner.