Sale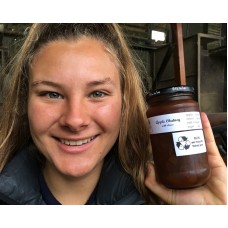 zoom
Price:
$5.50
$5.00
Ex Tax: $4.35
Brand:
Happy Pantry
Product Code:
GHPChutneyApple
Availability:
In Stock
0 reviews
Write a review
Grandma's recipe using that tried & true combination of Apples & Cloves.

Delightfully tasty with Crackers & Cheese, or Meats.

Ingredients: Apples, Cloves, Onions, Raisins, Malt Vinegar, Sugar, Salt
---
Happy Pantry preserves are made the old-fashioned way
Small batches using own, home grown, spray free fruit
Happy Pantry preserves, rather than processes & manufactures;
Follows recipes not formulas
Free from artificial colours, flavours, preservatives & additives
HAPPINESS is HOMEMADE
Write a review
Note:
HTML is not translated!