Products meeting the search criteria
Sale
A guilt-free snack Yummy, sweet tasting Picked Daily. Blueberries conta..
$5.80
$5.50
Ex Tax: $4.78
Sale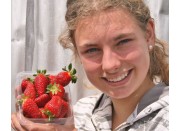 Field grown at Katikati, picked in the evening. They're super fresh & environmentall..
$3.80
$3.50
Ex Tax: $3.04
Sale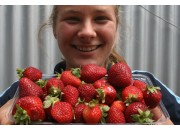 Strawberries have a versatile flavour & compliment a wide variety of other flavours & tex..
$15.50
$15.00
Ex Tax: $13.04
Showing 1 to 3 of 3 (1 Pages)