Sale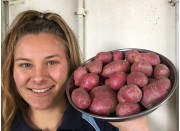 Ideal for boiling & potato salads Small size red potatoes Enjoy the skin too: m..
$6.00
$5.50
Ex Tax: $4.78
Sale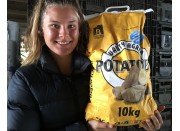 Yellow skin, Yellow fleshed potato. Excellent Flavour. Floury, Fluffy textured potatoes,&..
$18.50
$18.00
Ex Tax: $15.65
Sale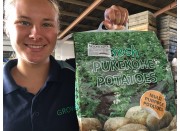 These good all-rounders have moderate starch content & are not too floury, not too waxy - the..
$14.50
$14.00
Ex Tax: $12.17