Sale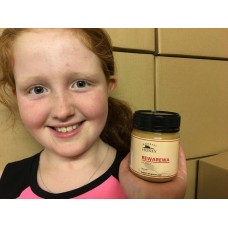 zoom
Price:
$7.20
$6.90
Ex Tax: $6.00
Brand:
Katikati Honey
Product Code:
GHoneyREWAREWACream250
Availability:
In Stock

0 reviews
Write a review
NZ's honeysuckle is named the Rewarewa, a tall handsome tree with intricate spiraled flowers & glowing red wood.
The warmth of the wood is reflected in the honey yielded from its flowers.
Rich, dark, full flavoured honey from the flowers of this sub alpine tree.
Good Multi Purpose honey – Suitable for Toast & Cooking
100% pure NZ honey.
White shadow patterns on Creamed Honey are caused by cold temperatures only.
This is natural for creamed honey & does not affect the flavour or texture in anyway.
Write a review
Note:
HTML is not translated!