Sale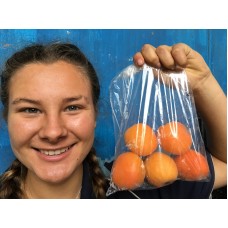 zoom
Price:
$5.30
$5.00
Ex Tax: $4.35
Product Code:
FApricoNZ
Availability:
In Stock
0 reviews
Write a review
Blushed orange apricots with enhanced true apricot flavour
Rich in minerals & vitamins apricots are delicious eaten raw & in salads, added to baking & desserts.
Apricots can be used to make excellent jams, preserves, chutneys, pickles, puddings, sauces, stuffings & they dry very well too.
Apricots are packed full of nutrients & provide a healthy dose of vitamin C
Apricots are full of beta carotene, a free radical fighting anti-oxidant that helps prevent cell damage
Three apricots provide you with 10% of your daily fibre needs, 3 grams.
Write a review
Note:
HTML is not translated!