Sale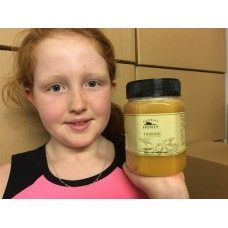 zoom
Price:
$24.00
$23.50
Ex Tax: $20.43
Brand:
Katikati Honey
Product Code:
GHoneyTAWARICream1KG
Availability:
In Stock
0 reviews
Write a review
Tawari honey has a rich yet subtle flavour with overtones of butterscotch.
It is very popular with dessert chefs as it is an ideal companion to fresh fruit platters as well as in sauces & fillings.
Mild floral honey from the flowers of this beautiful highland forest tree.
Good Multi Purpose honey – Suitable for Toast & Cooking
100% pure NZ honey.
The darker the honey, the stronger the flavour.
The ultimate good for you taste indulgence.
Favourite feeding for NZ native birds.
White shadow patterns on Creamed Honey are caused by cold temperatures only.
This is natural for creamed honey & does not affect the flavour or texture in anyway.
Write a review
Note:
HTML is not translated!