Sale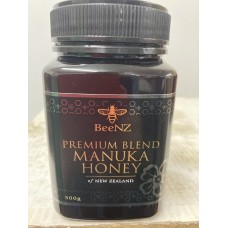 zoom
Price:
$19.00
$18.50
Ex Tax: $16.09
Brand:
Katikati Honey
Product Code:
GHoneyMANUKABlend500gBeeNZ
Availability:
In Stock
0 reviews
Write a review
Great for Herbal Teas, hot drinks & cooking.
Strong flavoured dark honey from the delicate flower of this forest fringes tree.
VELVET GRADE NZ MĀNUKA HONEY – 100% certified New Zealand Manuka Blend honey, gently folded for 48 hours to reach velvet grade smoothness, thickness and texture.
CRAFTED BY KIWIS – BeeNZ Manuka Blend Honey is lovingly crafted in the coastal town of Katikati in New Zealand's Bay of Plenty.
Write a review
Note:
HTML is not translated!