Sale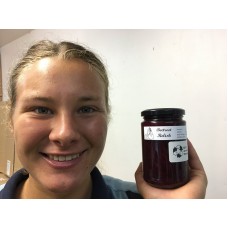 zoom
Price:
$6.00
$5.50
Ex Tax: $4.78
Brand:
Happy Pantry
Product Code:
GHPRelishBEETROOT
Availability:
In Stock
0 reviews
Write a review
Huge hit with a versatile usage & full flavour.
This is perfect with all cheeses.
Use in your favourite burger, on top of corn fritters or alongside a piece of quiche.
Our personal favourite is to serve with a fillet of fresh fish or smoked salmon
Happy Pantry preserves are made the old-fashioned way - Small batches using our own, home grown, spray-free vegetables
Happy Pantry preserves rather than processes & manufactures; follows recipes not formulas.
Free from artificial colours, flavours, preservatives & additives
HAPPINESS is HOMEMADE
Write a review
Note:
HTML is not translated!