Sale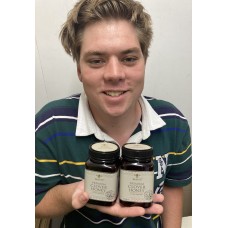 zoom
Price:
$13.00
$12.50
Ex Tax: $10.87
Brand:
Katikati Honey
Product Code:
GHoneyCLOVERBeeNZ500g
Availability:
In Stock
0 reviews
Write a review
The clover flower is found growing in the countryside and on farms throughout New Zealand.
Clover honey is light in colour and smooth in texture with a delicious floral taste.
100% pure NZ honey.
This is the ultimate in sweet, every-day honey. Enjoy BeeNZ Clover Honey on pancakes, on toast or stirred through warm milk as a special treat. As a natural sweetener, clover honey is perfect for baking and drinks.
Write a review
Note:
HTML is not translated!