Sale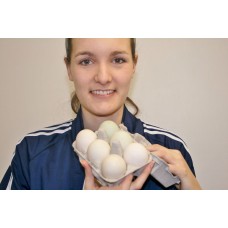 zoom
Price:
$6.80
$6.00
Ex Tax: $5.22
Product Code:
GEggDuck6
Availability:
In Stock
0 reviews
Write a review
Khaki Campbell Ducks are free to roam, scratch & given extra feed.
Mixed grade
Mixed coloured shells
Laid in Katikati
Duck eggs contain less water & more fat than a chicken egg & have firmer whites, making them superior for baking & sought after by pastry chefs.
Cakes & breads will rise better; cookies will be more moist & chewy.
Omelets & quiches will be fluffier & custards creamier.
Scores of studies have confirmed the value of eggs, which are quite possibly the worlds most perfect food; the yolk is the most nutritious part.
A 2013 study, researchers at the University of Connecticut demonstrated that people on a low-carb diet, eating whole eggs - even on a daily basis - improved insulin sensitivity & other cardiovascular risk parameters.
In addition to their healthy cholesterol, whole eggs contain all of the essential amino acids we need to survive, vitamins & minerals, plus antioxidants known to protect our eyes - all for the low-low price of just 70 calories each.
Eggs contain an ample supply of choline, which is particularly important for aiding healthy brain function as well as pregnancy.
Eggs are the best way to start your day & set the tone for blood sugar balance.
---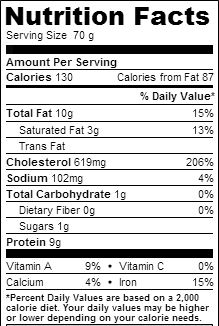 Write a review
Note:
HTML is not translated!