Sale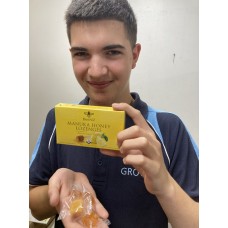 zoom
Price:
$5.80
$5.50
Ex Tax: $4.78
Product Code:
GHoneyLozengesBeeNZ
Availability:
In Stock

0 reviews
Write a review
These are BeeNZ Honey's new cold and flu season secret weapon!
Made with their very own Manuka Honey, UMF10+, Natural Lemon Flavour, Eucalyptus Oil and contains no refined sugar.
Soothe your sore throat, fight bacteria and aid uncomfortable sinus congestion with Manuka Honey Lozenges.
Contains 8 x 6g lozenges per pack. 48g total.
Write a review
Note:
HTML is not translated!