Sale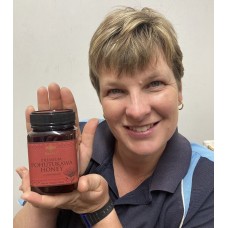 zoom
Price:
$13.00
$12.50
Ex Tax: $10.87
Brand:
Katikati Honey
Product Code:
GHoneyPohutukawa500gBeeNZ
Availability:
In Stock

0 reviews
Write a review
Pohutukawa honey is a rarity and unique to New Zealand. It comes from the brilliant red flowers of the Pohutukawa tree that blossoms along New Zealand coastlines at the start of summer. The tree produces a magnificent bright red flower over the Christmas period, thus getting the name as New Zealand's native Christmas tree.
100% pure NZ honey.
Write a review
Note:
HTML is not translated!