Sale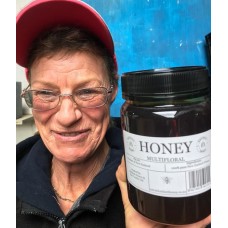 zoom
Price:
$12.80
$12.50
Ex Tax: $10.87
Brand:
Katikati Honey
Product Code:
GHoneyMULTIFLORAL1KG
Availability:
In Stock

0 reviews
Write a review
New to Growlink…
Great value.
A tasty blend of honeys from Katikati's bush and pasture flowers.

There are some very down-to-earth reasons for why we still gather like veritable bees around the honey pot.
The age old wisdoms about honeys healing powers, turned out to be backed by scientific findings.
Honey infused wound dressings have been introduced at some of the world's leading hospitals.
Write a review
Note:
HTML is not translated!