Sale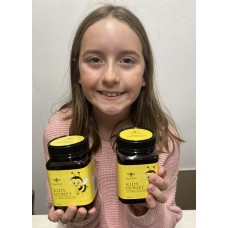 zoom
Price:
$13.00
$12.50
Ex Tax: $10.87
Brand:
Katikati Honey
Product Code:
GHoneyKids500gBeeNZ
Availability:
In Stock

0 reviews
Write a review
Kids honey is a delicious combination of mild floral honeys that has been specifically blended to appeal to children.
BeeNZ Kids Honey is made from a selection of their sweetest honeys, including Rata and Wildflower, offering a golden texture, with pleasantly sweet flavour.
Delicately floral and intensely sweet, it's a firm favourite with children of all ages.
Write a review
Note:
HTML is not translated!