Sale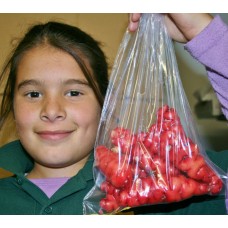 zoom
Price:
$4.80
$4.50
Ex Tax: $3.91
Product Code:
VYams
Availability:
In Stock
0 reviews
Write a review
Can be steamed or boiled, roasted or added to potato wedges
Yams have a slightly sweet, tangy tasty
Once cooked they become sweeter
Yams are wonderful roasted or pan fried & glazed, but try stir-frying thinly sliced yams for a crunchy taste sensation, or try grating them raw to add to salads.
Halved yams tossed with oil & salt & roasted until just tender... still a bit of crunch left... are delicious served with spicy dips
Yams are great baked or microwaved with a little lemon juice, butter & a sprinkling of brown sugar.
Use yams in croquettes or fritters; or try a yam gratin
Yams can be used in roasted vegetable salads or make yam fries/wedges
Yams supply useful amounts of fibre & potassium.
Don't peel yams.
Yams are a great energy source & if you are having trouble seeing in the dark, a single serving contains four times your daily vitamin A requirements. Not as dry as potatoes in texture, they really deliver when roasted.
Yams are full of Vitamin C... 100 grams of yams will give you 60 percent of your recommended daily intake.
---
Nutrition Information
Serving size: 135g
Average
Quantity
per serving
% Daily
intake per
serve
Average
Quantity
per 100g
Energy (kJ/Cal)
336/81
3.90%
249/60
Protein (g)
1.57
3%
1.16
Fat, total (g)
0.28
0.40%
0.21
- saturated (g)
0.042
0.20%
0.031
Carbohydrate (g)
16.86
5.40%
12.49
- sugars (g)
5.99
6.70%
4.44
Dietary fibre (g)
1.54
5%
1.14
Sodium (mg)
0
0
0
Folate (µg)
58.52
29%
43.35
A good source of folate
Vitamin B6 (mg)
0.297
18.6% RDI*
0.22
A source of vitamin B6
Vitamin A Equiv. (µg)
117.03
15.6% RDI*
86.69
A source of vitamin A Equiv.
Potassium (mg)
487.71
361.27
Contains potassium
Riboflavin (mg)
0.162
9.5% RDI*
0.12
Thiamin (mg)
0.08
7.3% RDI*
0.06
Niacin (mg)
0.55
5.5% RDI*
0.41
Iron (mg)
0.45
3.8% RDI*
0.33
Zinc (mg)
0.297
2.4% RDI*
0.22
Vitamin C (mg)
0.84
2% RDI*
0.62
Calcium (mg)
4.74
0.6% RDI*
3.51
Vitamin E (mg)
0
0% RDI*
0
Selenium (µg)
0
0% RDI*
0

Percentage Daily Intakes are based on an average adult diet of 8700 kJ
Your daily Intakes may be higher or lower depending on your energy needs.
*Recommended Dietary Intake (Average Adult)

Source: The Concise New Zealand Food Composition Tables, 10th Edition, Plant & Food Research - 2014
Write a review
Note:
HTML is not translated!