PETE'S GLUTEN FREE QUINOA, LEMON & BLUEBERRY PANCAKES
Posted On: 2018-04-15 11:53:49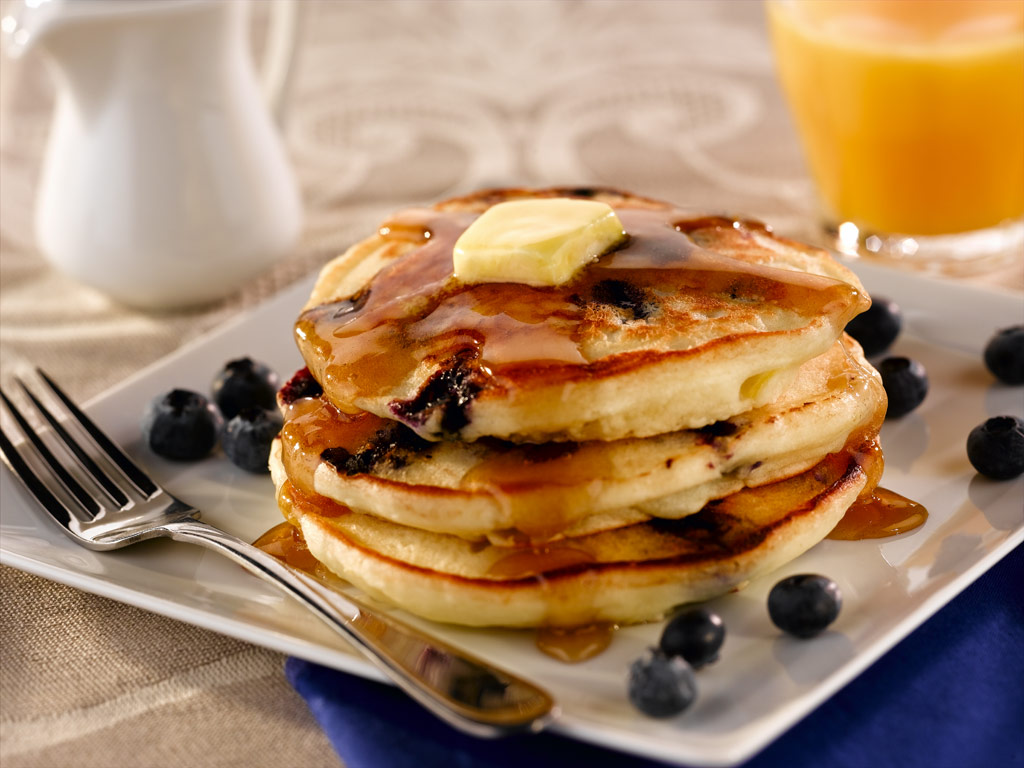 INGREDIENTS:
2 cups reduced-fat yoghurt
1 teaspoon vanilla extract
1 banana
zest & juice of 1 large lemon
2 large eggs, separated
1 cup buckwheat flour
2 teaspoons baking powder
1/4 teaspoon salt
1 cup cooked quinoa
2 cups frozen or fresh blueberries
1 tablespoon honey
DIRECTIONS:
In a large bowl, whisk together 1 cup of the yoghurt, vanilla, banana, lemon zest & juice, & egg yolks.
Sift flour, baking powder & salt into the mix.
Add quinoa & blueberries & stir to combine.
Beat egg whites on high speed for about 2-3 minutes or until stiff peaks form.
Gently fold half of the egg whites into the pancake mix until smooth, then fold in the other half.
Heat a large frying pan over a medium heat, & lightly spray with cooking oil.
Place 1/4 cup scoops of mixture in the hot pan.
Cook until small bubbles appear on top of the pancakes, then carefully flip.
Cook for another 2-3 minutes until golden-brown on both sides.
Repeat until all the pancake mix is cooked.
Serve two pancakes per person, topped with remaining yoghurt, a drizzle of honey, & extra blueberries.
No Comments Found!