BILLY'S BEETROOT JUICE
Posted On: 2016-02-03 07:11:51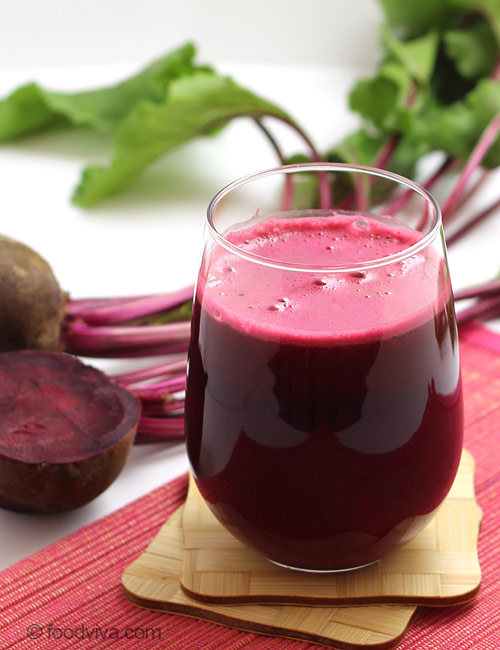 INGREDIENTS:
1 large Apple (or 2 small apples)
1/2 inch small piece of Ginger, peeled
Wash all vegetables & fruits in running water and pat dry them.
Peel & cut beetroot into long slices.

Cut apple into long pieces & remove the core.

Peel & cut carrot into long pieces.

Cut celery into long pieces.
Put glass or container under the nozzle of a juicer & turn it on.
Process all ingredients (beetroot, apple, carrot, celery, ginger) except lemon alternatively through juicer.
Squeeze the half lemon into prepared juice & stir well.

Pour it into chilled serving glass & serve.

Drink it immediately.
No Comments Found!