VERA'S VEGETABLE SLICE
Posted On: 2016-04-27 08:52:54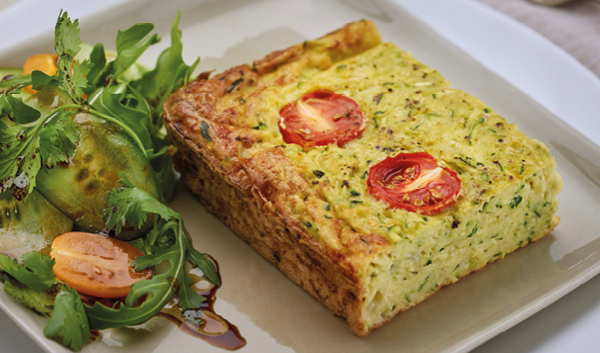 Prep time: 15 minutes
Cooking time: 45 minutes
Serving size: 6 people

INGREDIENTS:

6 eggs, whisked
750 grams courgette, grated
1 medium brown onion, finely chopped
1 cup self raising flour
1 cup grated cheddar
250 ml (1 cup) Campbell's Real Stock - Vegetable
125 grams cherry tomatoes, halved


DIRECTIONS:

Preheat oven to 190C

Grease a 20cm x 30cm oven-proof dish

In a large bowl combine grated courgette (squeezed & drained), onion, flour, cheddar & Campbell's Real Stock - Vegetable.

Stir well to combine, pour into the baking dish,

Top with tomato (cu side up).

Bake for approximately 45 minutes or until cooked through.

Serve with green salad.
No Comments Found!