VEGETABLE SUNSET SOUP
Posted On: 2013-06-26 15:09:37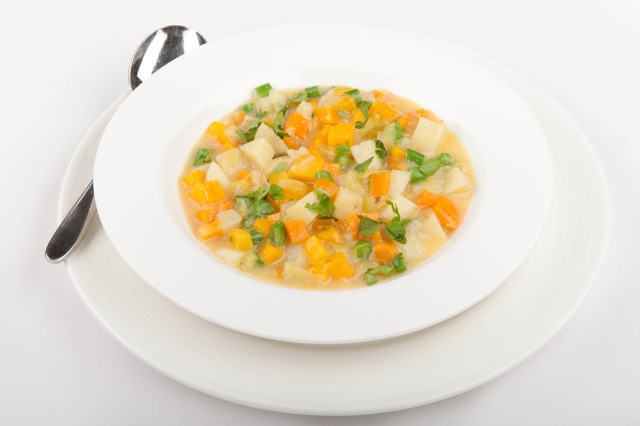 INGREDIENTS:
1 onion, peeled and finely sliced
2 each kumara, potatoes, carrots, diced
1-2 cups peeled and diced pumpkin
1 packet dried spring vegetable soup
10 green beans, sliced (optional)
Chopped fresh parsley for garnish
Heat the oil in a heavy-based saucepan.
Sauté onion, kumara, potatoes, carrots and pumpkin for 5-6 minutes.
Add the soup mix and simmer gently for 15-20 minutes or until the vegetables are tender.
Add the leek and beans near the end of cooking.
Garnish with parsley and serve.
No Comments Found!