CHARLOTTE'S CARROT CAKE
Posted On: 2017-05-10 16:04:29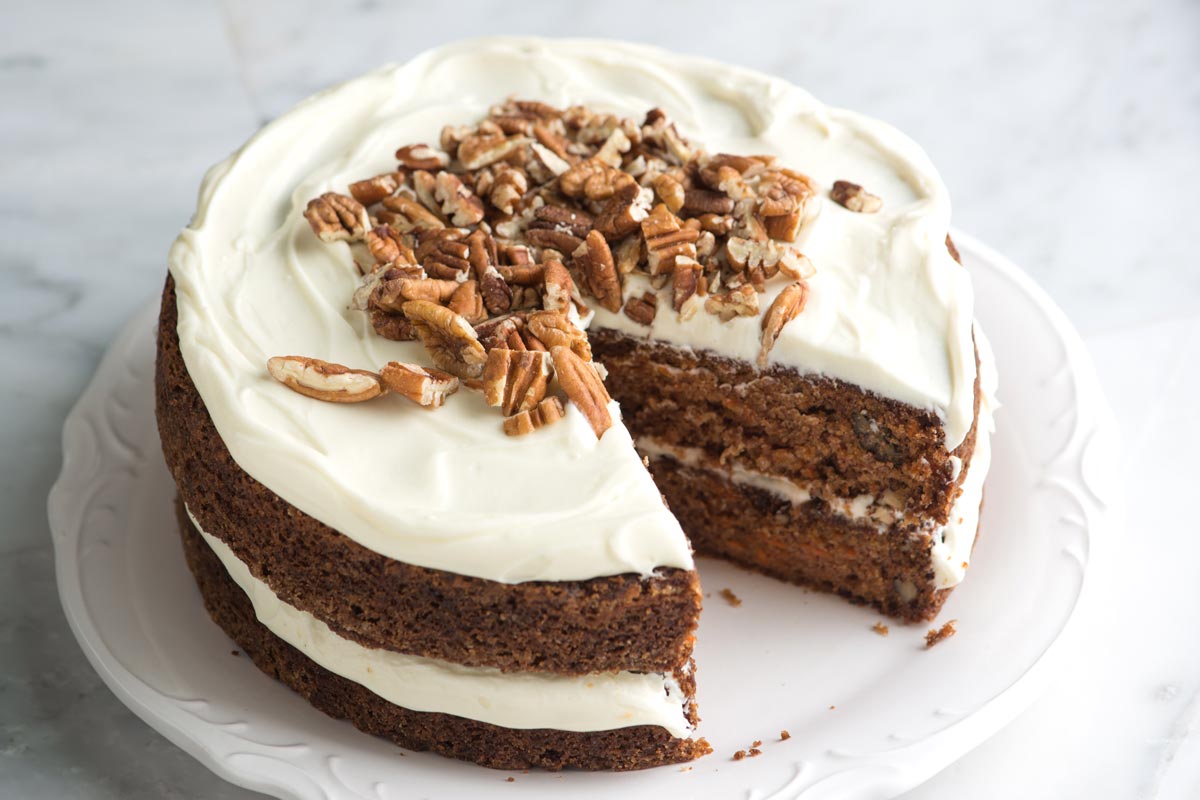 INGREDIENTS:
Base:
¾ cup self-raising flour
1 tsp mixed spice
½ tsp ground cinnamon
½ ground ginger
1 tsp baking soda
¾ cup wholemeal flour
1 cup Raw Sugar or Organic Coconut Sugar
¾ cup chopped walnuts
2 cups grated carrot
½ cup sultanas or raisins
2 Tbsp desiccated coconut
3 large eggs
1 cup rice bran oil or canola oil
1 tsp vanilla essence
Cream Cheese Icing:
50g butter, softened
125g cream cheese, chopped
1½ cups Icing Sugar
DIRECTIONS:
Pre-heat oven to 180ºC bake (160ºC fan-forced).
Grease a 23cm cake tin (6cm deep) & line with baking paper.
Sift self-raising flour, spices & baking soda into a large mixing bowl. Stir in wholemeal flour & sugar.
Add walnuts, carrot, raisins & coconut & stir until combined.
In a separate bowl, whisk eggs, oil & vanilla.
Make a well in the dry ingredients & pour liquid ingredients into the dry ingredients.
Mix until just combined.
Pour the cake into the prepared tin & smooth the surface.
Bake for 40-50 minutes or until cooked (when a skewer inserted into the centre of the cake comes out clean).
Remove from oven, cool for 10 minutes then remove from the cake tin & peel away the paper.
Swirl icing over the cake once cold.
Cream Cheese Icing:
Beat butter & cream cheese together until combined.
Stir in icing sugar, then beat mixture on high speed until light & fluffy.
No Comments Found!