SAM'S STRAWBERRY VINAIGRETTE
Posted On: 2017-08-27 10:29:07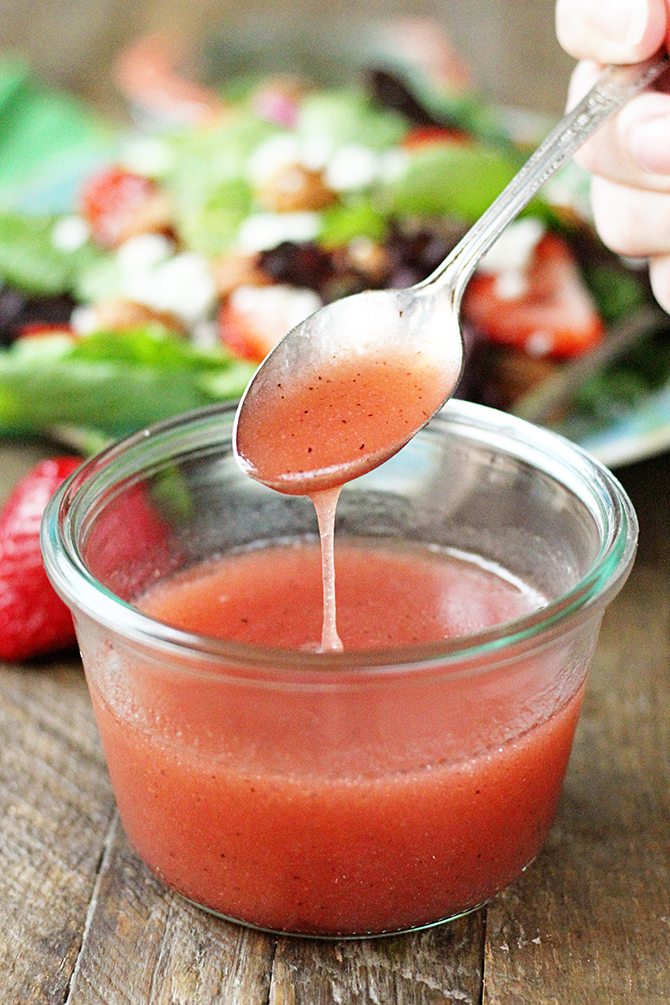 INGREDIENTS:
1/2 a cup strawberries
1 teaspoon Dijon mustard
1 tablespoon balsamic vinegar
1/2 lemon, juice only (approx 3 tablespoons)
1 teaspoon maple syrup
4 tablespoons extra virgin olive oil
This dressing makes approximately 200ml or enough for one large salad.
DIRECTIONS:
In a blender puree the strawberries, mustard, vinegar & lemon juice until smooth.
Add maple syrup & olive oil & blitz to combine.
Season with salt & pepper.
No Comments Found!