RICHARD'S ROASTED VEGETABLE SOUP
Posted On: 2013-06-27 14:33:23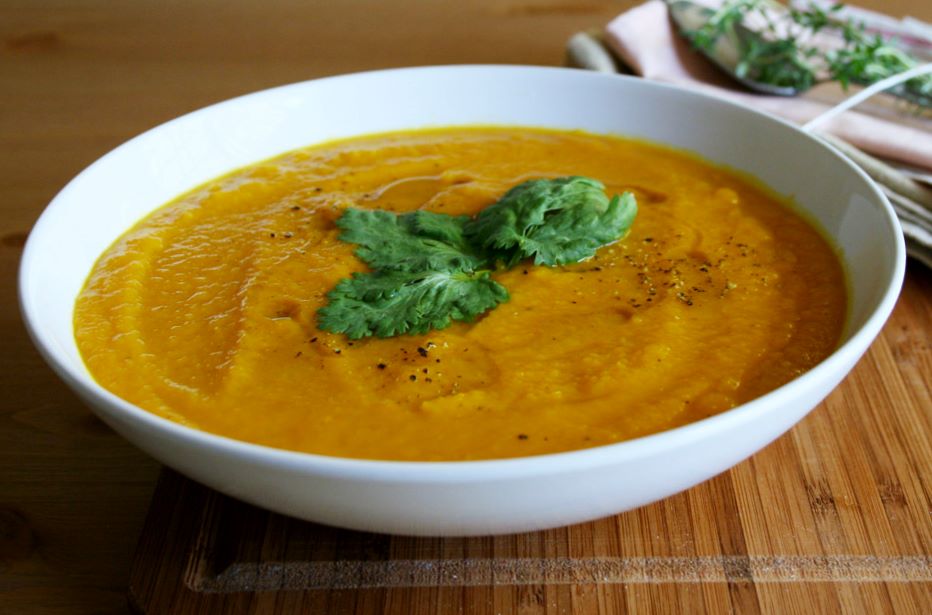 INGREDIENTS:
400 grams Roasted peeled Pumpkin
400 grams Roasted peeled Carrots
1 Tablespoon grated fresh Ginger
1/2 teaspoon (or more) chopped fresh chilli
500ml coconut milk (or more depending on consistency)
3 Tablespoons chopped fresh coriander
DIRECTIONS:
Puree Roasted pumpkin & carrot.
In a heavy saucepan, bring the puree, coconut milk, ginger, chilli & lemon pepper to the boil.
Simmer, stirring continuously.
Correct seasoning to your liking with the salt, & the thickness with more or less coconut milk.
Sprinkle with fresh coriander & serve with crusty garlic bread.
Add shredded cooked chicken & corn kernels, or peeled, cooked prawns for a complete meal.
No Comments Found!