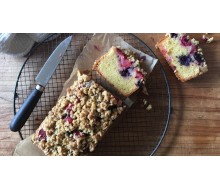 SAMS SUMMER FRUIT LOAF
2019-01-15 11:51:22
Use only fresh berries that are available to you at time of baking. Add in a few tart berries to contrast with the butter, sweet cake mixture.
[...]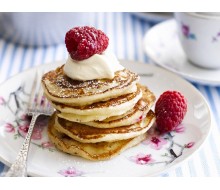 PETE'S LIGHT-AS-AIR PIKELETS
2017-06-18 09:38:15
Easy to make pikelets that can be made in short time. For blueberry pikelets, fold 1 cup of fresh or frozen blueberries into the batter. For lemon pikelets, finely grate the rind of a lemon into the batter.
[...]
Showing 1 to 2 of 2 (1 Pages)