WARREN'S CAULIFLOWER TABBOULEH
Posted On: 2015-11-23 12:56:13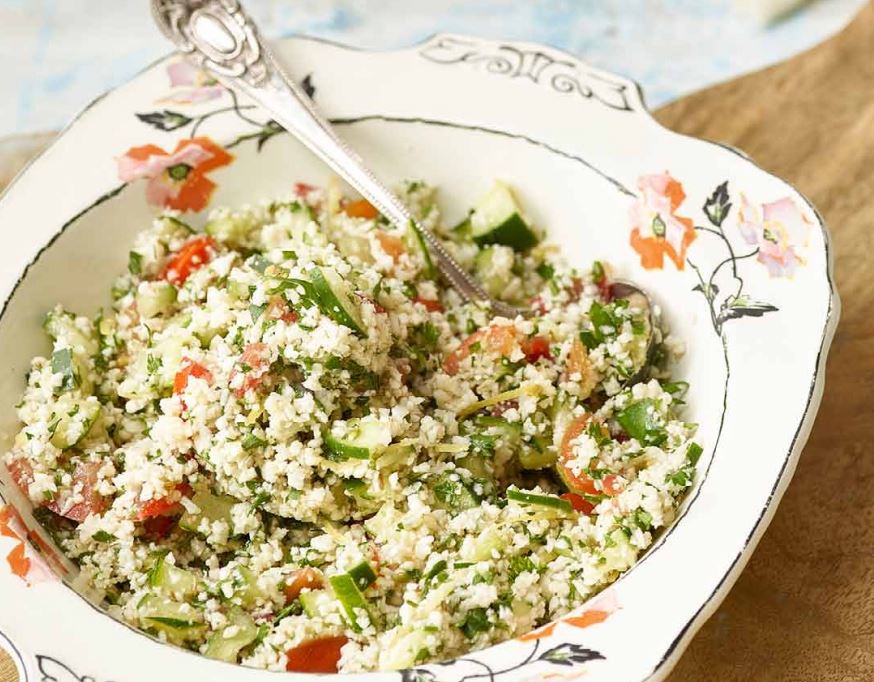 INGREDIENTS:
1 medium to large head of cauliflower
1 cup fresh flat-leaf parsley leaves, chopped
½ cup packed fresh mint leaves, chopped
1 cup cherry tomatoes, quartered or halved (depending on size)
1 cup cucumber, de-seeded peeled & chopped
1 red or yellow capsicum finely chopped
Dressing blended together:
¼ cup fresh lemon juice
¼ cup extra-virgin olive oil
1 clove garlic crushed
½ teaspoon ground cumin (dry roasted)
½ teaspoon ground coriander (dry roasted)
¼ teaspoon black pepper
½-1 teaspoon salt

DIRECTIONS:
Cut the cauliflower to remove the stem & then chop into pieces small enough to fit into your food processor.
Place the cauliflower in food processor & pulse until the cauliflower pieces turn into "cauliflower rice".
You may have to do this in batches, depending on how large your processor is.
Transfer blended cauliflower to a large mixing bowl.

Add the rest of the prepared vegetables & herbs to the cauliflower rice.

In a small fry pan, gently roast the cumin & coriander (without any oil) until fragrant.
Combine in a jar or blend together the dressing ingredients & add this to the cauliflower tabbouleh mix.
Season with extra salt, pepper & lemon juice to get the desired flavour.
No Comments Found!