CARROT & HAM WRAPS
Posted On: 2019-01-13 10:14:34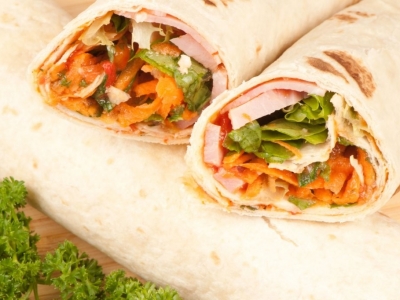 INGREDIENTS:
1-2 teaspoon red capsicum salsa or tomato chutney
½-1 cup lettuce leaves, finely sliced
DIRECTIONS:
Place the tortilla wrap on a clean board.
Spread with salsa. Sprinkle with the lettuce leaves & carrot.
Place ham across the middle of the tortilla & roll up tightly.
Wrap in aluminium foil or plastic wrap & leave in refrigerator until ready to serve.
Variation: Use sliced tomatoes, sprouts & sliced celery.
No Comments Found!