COURGETTE, WALNUT AND CURRANT LOAF
Posted On: 2020-01-24 09:55:49
Makes one large loaf.
INGREDIENTS:
1 cup walnut halves
1 well-packed cup soft brown sugar
3/4 cup vegetable oil, such as sunflower oil
2 large eggs, lightly beaten
1 1/2 cups self-raising flour
Good pinch of salt
1tsp ground ginger
2 cups coarsely grated courgettes
1 cup currants
Finely grated zest of 1 lemon
DIRECTIONS:
1. Heat oven to 190C.
Line the base of a large loaf tin (about 24cm x 14cm x 8cm deep) with baking paper, allowing paper to hang over the ends.
2. Lay walnuts on baking tray and place in oven until they begin to change colour and smell toasted.
Remove and leave to cool a little.
Keep a few to decorate the loaf then roughly chop the rest.
3. Place the sugar and oil in a large bowl and whisk until combined.
Sift over flour, salt and ginger. Add the courgettes, currants, lemon zest and chopped walnuts. Fold to combine.
4. Place in prepared loaf tin and decorate with reserved walnut halves. Bake for about 45 minutes or until a skewer inserted in the center comes out clean. If the top browns too quickly, cover with a piece of baking paper about 15 minutes before end of cooking time.
5. Remove from oven and cool in tin for 10 minutes before transferring to a wire rack to cool completely. Store in an air tight container.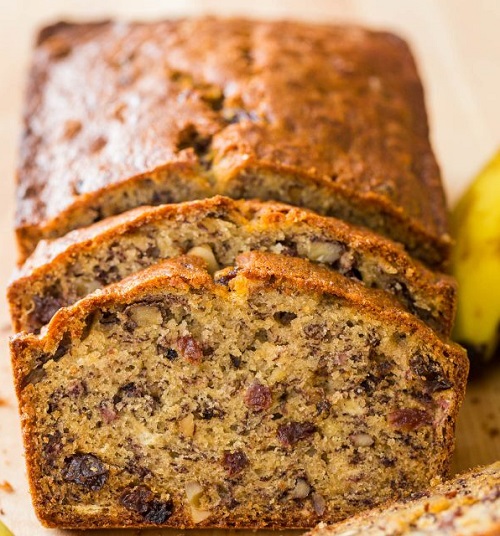 No Comments Found!