CURRIED PUMPKIN & BACON SOUP
Posted On: 2019-04-14 09:08:50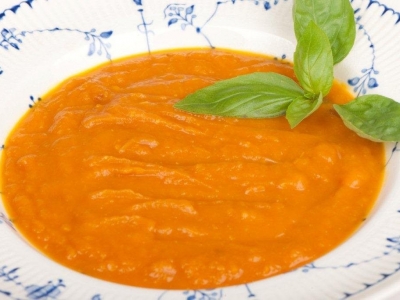 INGREDIENTS:
1 onion, peeled & chopped
2 cloves garlic, peeled & crushed
1 teaspoon curry paste (gluten free)
500 grams pumpkin, peeled, deseeded & diced
3 mashing potatoes, peeled & diced
DIRECTIONS:
Heat a heavy-based saucepan.
Brown the bacon over a moderate heat, add onion, garlic & curry paste.
Lower heat & cook over a low heat for about 5 minutes or until the onion is lightly browned & transparent.
Add the pumpkin, potatoes, salt & pepper, sugar & water.
Cover & simmer until the pumpkin & potato are tender.
Mash the mixture with a potato masher.
Thin with water, milk or vegetable water.
Reheat to steaming hot, without boiling, just before serving.
Garnish with basil & serve.
No Comments Found!