FREDA'S FEIJOA & GINGER PUDDINGS
Posted On: 2019-05-05 10:03:36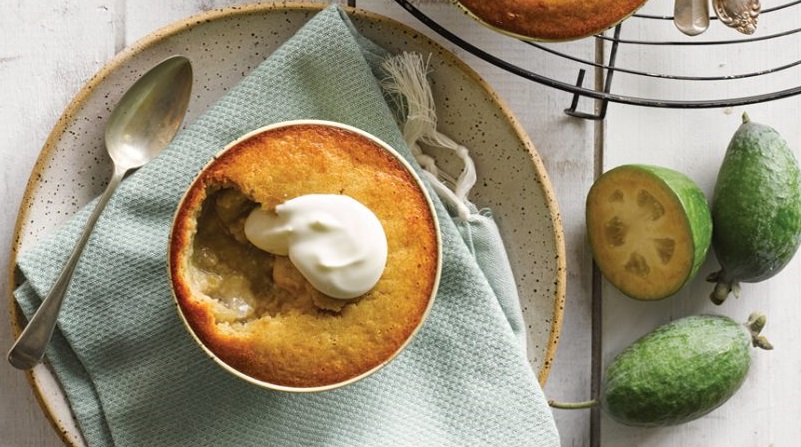 INGREDIENTS:
10 feijoas, peeled & chopped
1 apple, peeled & chopped
2 tablespoons reduced-fat spread
½ cup reduced-fat, Greek-style yoghurt, to serve
DIRECTIONS:
In a small saucepan, place fruit over a medium-low heat.
Simmer for 5 minutes, until fruit has softened.
To make the sponge mixture:
In a bowl, whisk egg whites & milk to combine.
In a bowl, beat honey & spread until light & fluffy.
Add flour & ginger alternately with egg white mix & stir lightly to combine.
Divide fruit among 4 ramekins & top with sponge mixture.
Place in oven and cook for 10 minutes, or until sponge is just set & golden brown.
Serve with a dollop of yoghurt.
No Comments Found!