JO'S GLUTEN-FREE LEMON CAKE
Posted On: 2015-05-28 10:57:48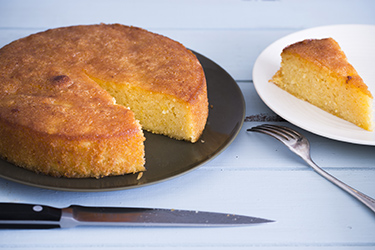 INGREDIENTS:
250 grams Mashed potato, cooked & cooled
2 teaspoons Baking powder
DIRECTIONS:
Grease & line a 20cm cake tin.
Beat oil & sugar until light, then gradually add the eggs, beating after each addition.
Fold in the almonds, cold mashed potato, lemon zest & baking powder.
Pour into the tin & level the top.
Bake for 40-45 minutes or until golden & a skewer inserted into the middle comes out clean.
Cool for 10 minutes before turning out on to a wire rack.
Cool completely before slicing.


Variation
Drizzle the warm cake with a lemon glaze made by heating 4 Tbsp sugar with the juice of 1 lemon.
No Comments Found!