BORRIS' BOK CHOY & RED CABBAGE SALAD
Posted On: 2019-03-31 11:02:21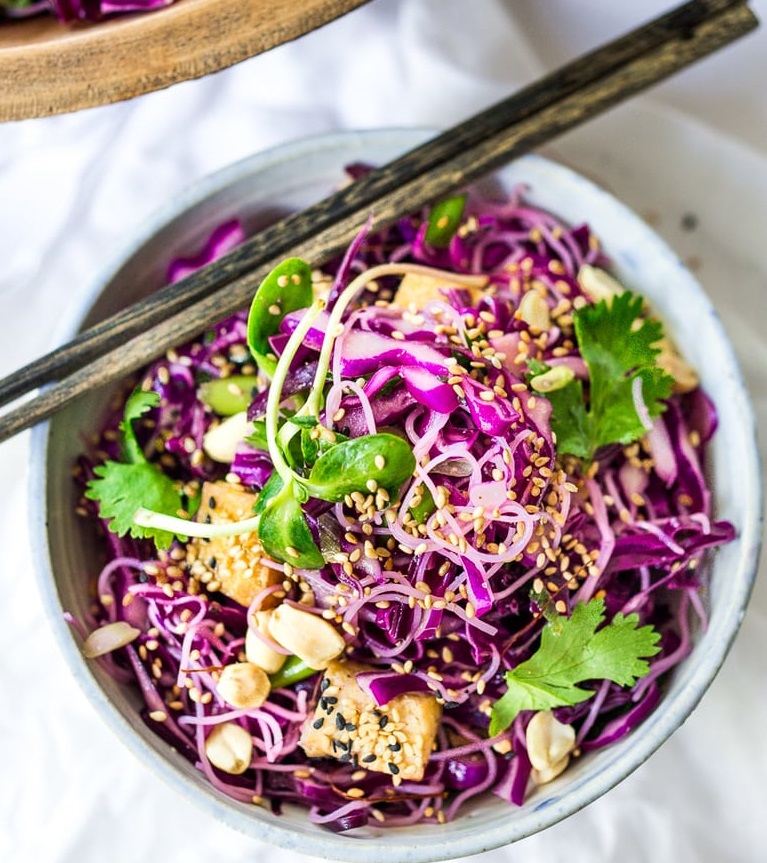 This makes a large salad, but does not keep.
INGREDIENTS:
Dressing:
1/2 cup red wine vinegar
1/2 cup olive oil
2 Tablespoons soy sauce
1 cup sugar
Noodles:
1 cup almonds
1/2 sesame seeds
2 packets chicken noodles cooked

Vegetables:
1 red cabbage
1 large bok choy
5 spring onions
DIRECTIONS:
Combine dressing ingredients in a jar & shake well.

Fry noodles in a pan with a little butter.
Add almonds & sesame seeds.
Drain on a paper towel.
Chop vegetables finely.
Put vegies, noodle mixture & dressing together in a bowl & toss.
Optional: Add 1 can of drained whole chestuts quatered.
No Comments Found!